450,000 pieces.
No returns.
A tier 1 supplier for a major North American OEM approached CFS to setup a manufacturing program that would supply 90,000 headrests a year for five years for one of its most popular vehicles.
What followed would mark the beginning of one of the most substantial programs to date in North America where integral skin polyurethane was adopted as an automotive interior headrest.
The Problem:
The original headrest design unveiled to our team by this OEM customer would have been difficult, if not impossible to manufacture consistently. Although an integral skin process could provide a wide range of design latitude, the geometric shape of the part was too challenging to allow the foam to flow and fill-out the entire shape dependably, and our team knew it.
How do you convince a major auto industry OEM to compromise on their part design, especially when it's a highly visible interior component?
The Component Challenge:
Our Advanced Product Quality Planning (APQP) team would be responsible for the Production Part Approval Process (PPAP) which is a cross-functional team based process to rigorously assess, test and validate every component of manufacturing process before launch.
Beyond the challenging shape of the part, which the team would have to evaluate and address with the OEM, the program would involve manufacturing quantities of 3 colors (black, grey and taupe) for weekly delivery, as well as many other requirements including:
meeting the most stringent level of Class A surface finish and highly cosmetic parting lines including two through-hole windows
completely encapsulating a steel wire fabrication for structural support and mounting to the vehicle
a customized returnable packaging system that couldn't be collapsed
Although this combination of challenges was unique, it was a fantastic opportunity for Custom Foam to truly showcase how integral skin could benefit automotive interiors.
The Solution:
While we were committed to working with the OEM designers' specs, we knew we had to regroup with our customer to share our assessment findings and thoroughly explain the problems we anticipated impacting the success of their program. Fully expecting our recommendations to go over like a lead balloon, the OEM supplier appreciated our forthcoming approach and embraced the major design concessions that were needed to deliver the results they were expecting. Emboldened and inspired, the collective team pushed forward into the prototype phase.
A newly formulated green foam system was developed and tested to successfully meet the project's unique challenges that included:
tight specifications for compression and density to meet crash testing requirements
targets for comfort, surface durability, scratch, puncture, stain resistance, antimicrobial, UV resistance, and cosmetic appearance
world-class manufacturing cycle times, output and efficiency
Facility provisions were also underway that saw dedicated and refreshed manufacturing space, a new foam-dispensing machine, and updated lighting and services.
Within 6 weeks, the first of the CNC machined steel molds were being delivered and tested at CFS as the APQP team marched into the Process Design and Development stage. With quick approvals provided by the OEM, the remaining tools were manufactured, tested and verified as the countdown toward SOP approached.
Things were progressing on schedule as planned until the OEM discovered an oversight on their part relating to the failure of crash worthiness. This could jeopardize the whole program from launching in a few weeks because it required a major product redesign and re-tooling to resolve the issue.
With the news, our APQP team immediately got to work. By putting the Product and Process Validation phase of the APQP process on a parallel path with rebuilding the tooling, the newly commissioned manufacturing cell was up and running in time to support the launch as planned.
Our APQP team successfully transitioned the program to our production team as the routine of weekly pick-ups took hold. The program ramped up quickly, but we were able to react and meet all of the delivery requirements.
The requirement to fill the supply chain pipeline occurred rapidly, as experienced with most model year changes. Through our continuous improvement processes and lean management practices, we kept the start-up under control.
It certainly wasn't without significant issues given it was a major manufacturing launch, but the consistent drumbeat of checks and balances ensured our dedicated team members were skillfully managing every part of the process that needed attention or immediate solutions. Our hourly reporting process of tracking cycles, problems and assigning actions to address anomalies kept any issues to a controlled minimum and far away from our customer experiencing any of it.
The Metrics:
Our OEM customer received the required 450,000 pieces over five years that were perfectly manufactured to their ambitious specifications, without a single one being externally rejected or returned.
The Benefits:
CFS' design ingenuity, responsiveness, reliable performance, and stringent process helped our customer successfully uphold their reputation to their customer for providing high quality, cost effective, on-time components.
Get Expert Help with Your Manufacturing Project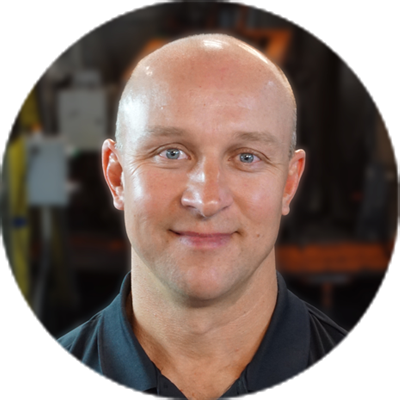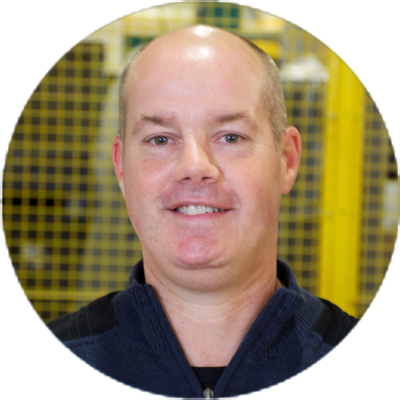 Send Your RFQ, Drawings or Product Details