News
Custom Foam Systems Excited About Major Trade Shows Upcoming
May 25, 2023
Custom Foam Systems has a busy month ahead promoting its innovations in polyurethane technology at two major trade shows in the USA.
"We are preparing for what we expect will be two very well attended events," states Mark Germann, Sales & Development Manager for Moulded Products at CFS. "The industries that we focus on, Automotive, Healthcare, Furniture and Industrial Vehicle, all continue to be very active both with current product demand and in product development. Both Neocon and Foam Expo trade show put us in the heart of these industries".
CFS will be showcasing its capabilities in product design and process development in Flexible Moulded HR, Integral Skin and Fabricated Foam technology.
Neocon 2023 - June 12-14, 2023. Merchandise Mart, Chicago
Foam Expo 2023 - June 20-22, 2023. Suburban Showplace, Novi Mi
Custom Foam Systems Exhibiting at Neocon 2022
June 9, 2022
Custom Foam Systems is very excited to be exhibiting at Neocon next week for the first time ever and for those planning to attend, we invite you to stop by and see us on the 7th floor in booth #9049.
We will partner with fellow VPC Group company, Everform Molded Products at the Chicago based show to present and discuss our vast capabilities in Flexible Moulded HR, Integral Skin and Fabricated Foam technology.
Whether you have current development giving you unexpected challenges or you are trying to re-shore an existing component, with our industry leading engineering capabilities and expanding manufacturing capacities, we are ready to help you achieve your goals.
Please drop by the booth or if you would like to arrange a meeting, please contact us:
Mark Germann
mark.germann@customfoam.com
519-897-2102

VPC Group Acquires Custom Foam
April 01, 2022
Custom Foam Systems has become a member of the VPC Group of companies. The VPC Group is the largest foam and fibre manufacturer in Canada servicing the North American market from 12 strategic locations. They pour foam and process fibre, and use these components in the manufacture of finished goods for the bedding, furniture, craft, medical and industrial sectors. https://www.vpcgroup.com
"CFS has developed a strong brand in the polyurethane foam industry, built on innovation, reliability and consistent quality, and as a result has a great potential to continue to grow. In order to facilitate the new level of investment to realize this growth, we feel fortunate to have attracted one of our long-term business partners to become that key investor in the future of CFS", states Bob Germann, President of CFS.
Peter Farah, President and CEO of the VPC Group, is happy to announce that CFS will continue operations at the Kitchener, Ontario facility, and the senior management of CFS will continue in their roles to ensure the ongoing success of the company in meeting its customers' expectations of quality, delivery, innovation and value.
Custom Foam Exhibiting at Foam Expo 2022
March 13, 2022
Custom Foam is very excited to be returning to the world's largest exhibition for the technical foam industry at Foam Expo 2022, in Novi, Michigan on June 28 - 30, 2022.
Our team will have the opportunity to view thousands of products and meet 500+ exhibitors, source the latest innovations and technologies in foam manufacturing, view live product demonstrations, collect product samples, and discuss requirements with potential customers and supply chain partners.
As stated at www.foam-expo.com, "Core to the Foam Expo experience is an opportunity to catch up on emerging industry trends, discover the latest foam and adhesive processing and application requirements ... "
We would like to extend an invitation to everyone to visit us at booth 2214 to meet our team, discuss our latest news and talk about how we can help achieve success with your new projects.
For more information and a free pass, please visit www.foam-expo.com
The Foam Store Wins 1st Place in Reader's Choice Awards
October 28, 2021
Exciting news! The Foam Store has won 1st place in the Record Reader's Choice Awards for both categories: Furniture Store and Mattress Store. We are humbled and honoured. Thank you KW! Check out the list of winners by following the link below:
Readers' Choice Official Winners (therecord.com)
KW Record Reader's Choice Nominee
September 16, 2021
We are so excited and humbled that The Foam Store has been nominated in the categories furniture store and mattress store. Voting has concluded and our fingers are crossed. Stay tuned for the results!
Readers' Choice (therecord.com)
Custom Foam Grow's Simply Perfect Brand
August 4, 2021
Custom Foam Systems has enjoyed growth in 2021 with it's Simply Perfect Brand of comfort products. Since the launch of www.simplyperfectmattress.ca in March, the list of satisfied customers continues to grow.
"We have focussed on Waterloo Region to ensure that anyone looking for a very high quality mattress at a great price knows where to find us," states Bob Germann, President of CFS.
"The opportunity for customers to visit our Foam Store, talk to our sales staff and try the mattress out on our showroom is proving to be a great way for us to demonstrate the quality and value of our product."
Hey KW! Keep an eye out for our Simply Perfect truck!
Custom Foam Featured on CTV
April 6, 2021
What an honour Custom Foam Systems was recently featured on CTV Made Right Here. Watch the video
Custom Foam Launches Simply Perfect Mattress Site
April 1, 2021
The day we have been waiting for has finally arrived! We are so pleased to announce the launch of our brand new website: https://simplyperfectmattress.ca. We have put a lot of heart into this project and are beyond excited to finally share it with you all.
Custom Foam Systems in the News
May 15, 2020
https://www.kitchenertoday.com/local-news/local-manufacturer-switches-gears-to-supply-foam-to-healthcare-system-2209681
Hello 2020!
Jan 2, 2020
We hope that the new year brings you many exciting opportunities, lots of hope, plenty of love, an abundance of joy, beautiful memories made and all of your dreams come true! Happy New Year!
Keep up to date with Custom Foam Systems in 2020 on Twitter & Linkedin.
https://twitter.com/Custom_Foam
https://www.linkedin.com/company/custom-foam-systems
Custom Foam Systems Launches on Twitter & Linkedin
April 10, 2019
Custom Foam Systems has launched on the popular social media platforms Twitter & Linkedin. "We feel that it's a great way for us to improve our connection with all the people that play a role in our success as a company." States Mark Germann, Sales & Development Manager for CFS Molded Production Division. "Our awesome team at CFS, our customers, our supply chain & prospective business partners can interact with us at a more immediate & intimate level. Our team works hard to improve & advance our business everyday. These platforms are a perfect way to share our successes."
The CFS Twitter handle is @Custom_Foam or follow this click https://twitter.com/Custom_Foam
Search for Custom Foam Systems on Linkedin or follow this link … https://www.linkedin.com/company/custom-foam-systems
Custom Foam Systems is ISO 9001:2015 Certified
Sept 29th, 2018
Custom Foam System's Quality Management System has been successfully certified to the latest version of the ISO Standard. "ISO 9001-2015 and the CFS Lean Manufacturing systems work in perfect harmony as CFS continues to grow its capabilities and expand into new markets while ensuring customer requirements for cost, quality, service and delivery", states VP HR & Administration Joan MacDonald.
Learn about how CFS' world-class lean manufacturing, production and management systems are modeled after Toyota's Production System and Hoshin Kanri approach to operations at www.customfoam.com.
Custom Foam Systems a Key Contributor at Foam Expo 2018
March 14th, 2018
Custom Foam Systems was a key contributor at Foam Expo 2018 March 6-8th in Novi, Michigan. Foam Expo enjoyed substantial growth in only it's second year as North America's leading exhibition and conference for the technical foam manufacturing supply chain with close to 300 Exhibitors and 5000 Attendees. Custom Foam's President, Bob Germann, was the highlight of day 2 presenting on Molding Best Practices for Quality Control. "Our team has a lot of experience with product development & process technology," states Mark Germann, Molded Products Sales Manager, "it's great to have the opportunity to share what we've learned. Integral Self Skinning Foam products are highly cosmetic & durable with an excellent cosmetic appearance harmonizing with color, texture and a seamless finish. Our 45 years of precision manufacturing experience ensures consistency and reliability for our customers."
Learn more about Custom Foam's world class capabilities at www.customfoam.com
Custom Foam Systems Inspires Local Students on Manufacturing Day
Oct 10th, 2017
Custom Foam Systems opened its doors to local students as part of a North American wide annual event called Manufacturing Day. With over 2600 events and 500,000 participants, Manufacturing Day aims to increase awareness of the interesting and rewarding world of modern manufacturing. "We are very excited to be involved in such a progressive initiative", said Joan MacDonald, VP of HR and Administration at Custom Foam Systems. "We have been manufacturing in Kitchener for 45 years and this event allows us a great opportunity to connect with students who may consider a career with us in the future".
Custom Foam Systems Expands Its Footprint
Aug 29, 2017
CFS has acquired a new warehouse to allow for the ongoing growth of it's manufacturing operation. The addition space allows CFS to expand its capabilities to respond to a growing customer base by adding equipment, processing space and personnel while embracing the principles of Lean Manufacturing and Advanced Product Quality Planning (APQP). The additional space also provides the facility for the expansion of Kanban systems that allow for right size production batches while continuing to provide customers with their daily delivery requirements. "Our people are the key ingredient", notes Bob Germann, the company's President & CEO. "Lean manufacturing and tools like Kanban replenishment are very effective when you have the teamwork and dedication of knowledgeable people putting these concepts to work. We are fortunate to have that team at CFS."
Learn about Custom Foam's Lean Management system at www.customfoam.com
Custom Foam Systems Grows in Target Markets
June 29, 2017
CFS has enjoyed growth in 2017 with new opportunities specific to the key markets they target by providing advanced solutions in polyurethane materials and process technology. "We believe our plans are working well", states Tom Germann Jr, VP Fabricated Product. "Our focus has been to attract the attention of leading North American companies in the Automotive, Healthcare & Furniture markets. We have succeeded in doing just that with our status as an FDA contract manufacturer and we are hopeful that this positive momentum will carry forward. People like our story and we'll continue to work hard to get the awareness out there."
That story has been very well captured on the company's new website at www.customfoam.com
Foam Expo a Success for Custom Foam Systems
March 23, 2017
CFS showcased its advanced solutions at Foam Expo earlier this month in Novi, Michigan. The inaugural event exceeded expectations for everyone that exhibited while attracting industry leading OEM companies like Toyota, Ford, Honda, Tesla, GM, Nissan, Hyundai, Apple, Bombardier, Bose and New Balance.
Custom Foam Systems President Bob Germann successfully presented on the benefits of Integral Skin (ISKIN) foam technology in the Product Showcase segment, and was quoted in a recent news release by Foam Expo, stating "We've been in the foam business for 43 years and we're thrilled with the traffic, with the connections, and everything that's gone on here. We've signed up for next year already." Read the entire article here
Custom Foam Systems Rebrands
January 27, 2017
2017 marks the start of an exciting year for CFS as we launch our new logo, tagline and website! We believe that our company name has become synonymous with providing our customers with advanced solutions and our fresh, new modern look visually reflects where CFS has evolved to today.
Our new tagline "Every component matters to us" is our promise of quality, care, and attention to every aspect of how we deliver products and services to our customers. It will continue to set CFS apart as a reliable, knowledgeable and trustworthy partner who will never settle for good results, when exceptional is possible.
CFS Exhibiting at Foam Expo & Participating in Product Showcase
January 27, 2017
From February 28 to March 2 in Novi Michigan, CFS will be showcasing its latest process technologies, applications and product development capabilities at the inaugural Foam Expo tradeshow; North America's first free-to-attend exhibition and conference for the manufacturers and buyers of technical foam materials, products and services.
The exhibition serves the entire foam manufacturing industry, including raw materials, chemicals, manufacture and process equipment, and all associated services from six key sectors (automotive, aerospace, industrial/technical packaging, construction, medical, sports and leisure).
CFS is also proud to be participating in Foam Expo's Product Showcase. Its multi-talented product development team is scheduled to present a variety of custom automotive parts and interesting components manufactured for other industries, while sharing key insights on the application benefits and unique challenges they've solved using integral skin (ISKIN) foam technology. ISKIN is a very durable, highly cosmetic, versatile and economical material (due to its one-shot molding process) that's ideal for composite Class A soft touch automotive interior components.
"As an OEM qualified Tier 2 and 3 supplier for engineering and manufacturing integral skin foam components for the automotive market throughout Canada, the US and Mexico, we're excited to share our experience with this innovative material," said Bob Germann, President of Custom Foam Systems. "We've been involved with many successful programs and are looking forward to demonstrating the premium quality and customization that's possible with this material."
Get Expert Help with Your Manufacturing Project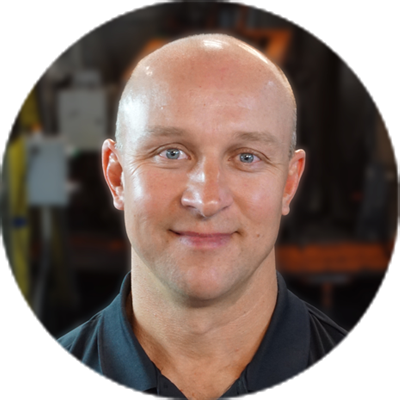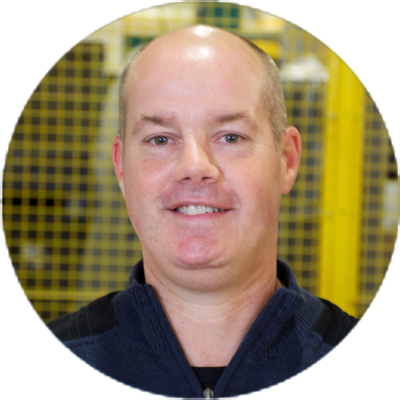 Send Your RFQ, Drawings or Product Details