News
Custom Foam Systems Expands Its Footprint
Aug 29, 2017
CFS has acquired a new warehouse to allow for the ongoing growth of it's manufacturing operation. The addition space allows CFS to expand its capabilities to respond to a growing customer base by adding equipment, processing space and personnel while embracing the principles of Lean Manufacturing and Advanced Product Quality Planning (APQP). The additional space also provides the facility for the expansion of Kanban systems that allow for right size production batches while continuing to provide customers with their daily delivery requirements. "Our people are the key ingredient", notes Bob Germann, the company's President & CEO. "Lean manufacturing and tools like Kanban replenishment are very effective when you have the teamwork and dedication of knowledgeable people putting these concepts to work. We are fortunate to have that team at CFS."
Learn about Custom Foam's Lean Management system at www.customfoam.com
Custom Foam Systems Grows in Target Markets
June 29, 2017
CFS has enjoyed growth in 2017 with new opportunities specific to the key markets they target by providing advanced solutions in polyurethane materials and process technology. "We believe our plans are working well", states Tom Germann Jr, VP Fabricated Product. "Our focus has been to attract the attention of leading North American companies in the Automotive, Healthcare & Furniture markets. We have succeeded in doing just that with our status as an FDA contract manufacturer and we are hopeful that this positive momentum will carry forward. People like our story and we'll continue to work hard to get the awareness out there."
That story has been very well captured on the company's new website at www.customfoam.com
Foam Expo a Success for Custom Foam Systems
March 23, 2017
CFS showcased its advanced solutions at Foam Expo earlier this month in Novi, Michigan. The inaugural event exceeded expectations for everyone that exhibited while attracting industry leading OEM companies like Toyota, Ford, Honda, Tesla, GM, Nissan, Hyundai, Apple, Bombardier, Bose and New Balance.
Custom Foam Systems President Bob Germann successfully presented on the benefits of Integral Skin (ISKIN) foam technology in the Product Showcase segment, and was quoted in a recent news release by Foam Expo, stating "We've been in the foam business for 43 years and we're thrilled with the traffic, with the connections, and everything that's gone on here. We've signed up for next year already." Read the entire article here
Custom Foam Systems Rebrands
January 27, 2017
2017 marks the start of an exciting year for CFS as we launch our new logo, tagline and website! We believe that our company name has become synonymous with providing our customers with advanced solutions and our fresh, new modern look visually reflects where CFS has evolved to today.
Our new tagline "Every component matters to us" is our promise of quality, care, and attention to every aspect of how we deliver products and services to our customers. It will continue to set CFS apart as a reliable, knowledgeable and trustworthy partner who will never settle for good results, when exceptional is possible.
CFS Exhibiting at Foam Expo & Participating in Product Showcase
January 27, 2017
From February 28 to March 2 in Novi Michigan, CFS will be showcasing its latest process technologies, applications and product development capabilities at the inaugural Foam Expo tradeshow; North America's first free-to-attend exhibition and conference for the manufacturers and buyers of technical foam materials, products and services.
The exhibition serves the entire foam manufacturing industry, including raw materials, chemicals, manufacture and process equipment, and all associated services from six key sectors (automotive, aerospace, industrial/technical packaging, construction, medical, sports and leisure).
CFS is also proud to be participating in Foam Expo's Product Showcase. Its multi-talented product development team is scheduled to present a variety of custom automotive parts and interesting components manufactured for other industries, while sharing key insights on the application benefits and unique challenges they've solved using integral skin (ISKIN) foam technology. ISKIN is a very durable, highly cosmetic, versatile and economical material (due to its one-shot molding process) that's ideal for composite Class A soft touch automotive interior components.
"As an OEM qualified Tier 2 and 3 supplier for engineering and manufacturing integral skin foam components for the automotive market throughout Canada, the US and Mexico, we're excited to share our experience with this innovative material," said Bob Germann, President of Custom Foam Systems. "We've been involved with many successful programs and are looking forward to demonstrating the premium quality and customization that's possible with this material."
Get Expert Help with Your Manufacturing Project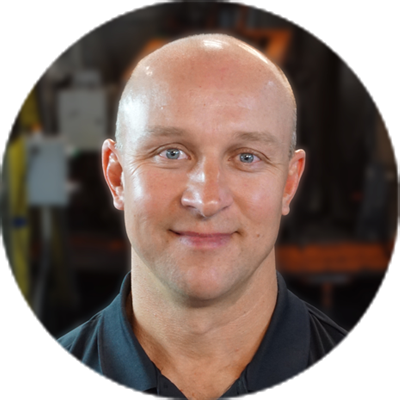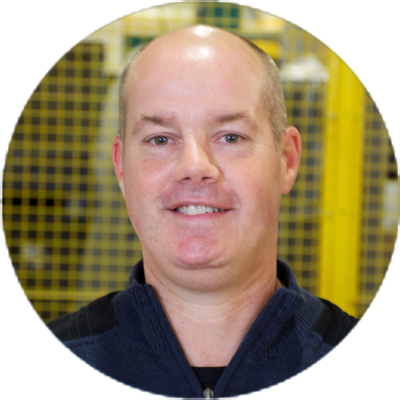 Send Your RFQ, Drawings or Product Details